Horizon
Wireless Speaker with dual waveguide technology, charge wirelessly and dimming with sleep mode. Multiply their power by adding two Horizon speakers together on either side of the bed.
Features
Light and Speaker
Supports Wireless Charging Devices
Up to 10 watts Fast Charging Speed of Wireless Charger
Multiply their power by adding them together.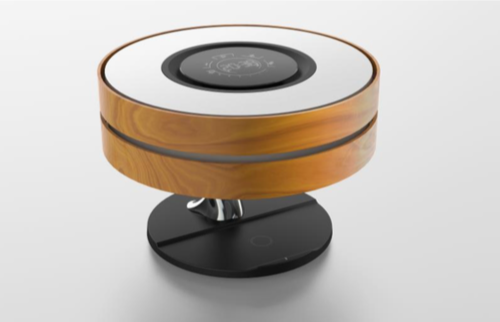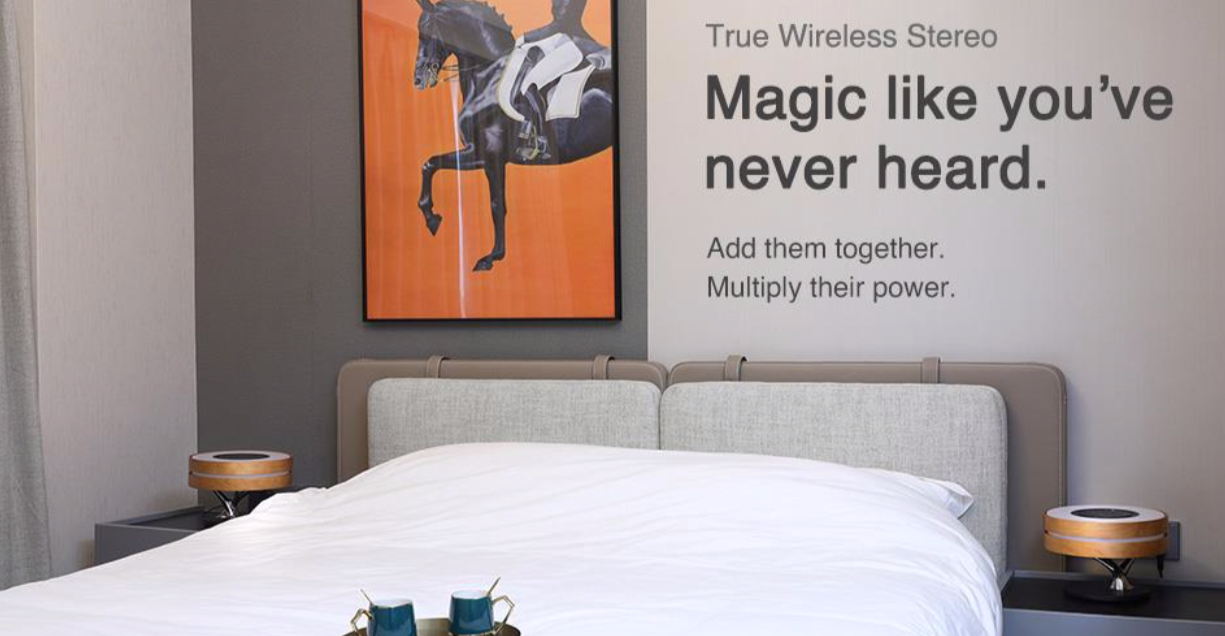 Model: AMP-BSL-HOR (Horizon)
Size: 274*274*184mm
Package Size: 300*300*215mm Material: Maple wood shade+ABS+pc Net Weight: 1.35kg
Package Weight: 2.1kg
Rated Voltage: 100-240V~50/60Hz
Input Current: 0.6A MAX
Input Power: 27W
Color temperature: 3200K/6000K
Bluetooth Version: 5.0/Support TWS
Bluetooth Speaker Power: 5W*2
Bluetooth Frequency: 2.4GHz
Bluetooth Profile: AVRCP & A2DP
Wireless Charging: 5V-1.2A(5W)/9V-7.5A(7.5W)/9V-1.6A(10W) Output Voltage: 5V/9V
Output Power: 5W/7.5W/10W
Coils: 10 circles
AC Adaptor; Output: 9V 3A
---
Light of Tree
Multi-function Lamp
Features
Wireless Bluetooth Speaker
Stepless Dimming
Qi Wireless Charging
Cherry Wood Lampshade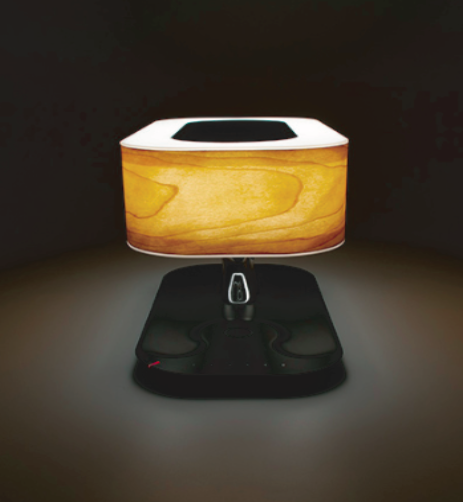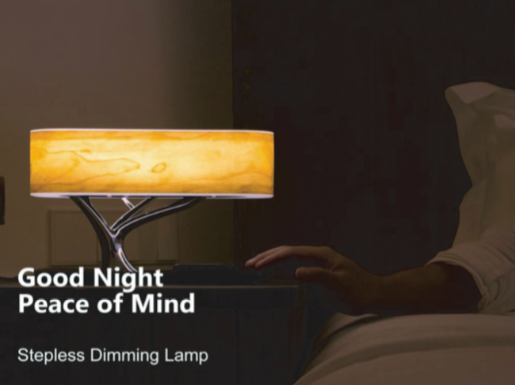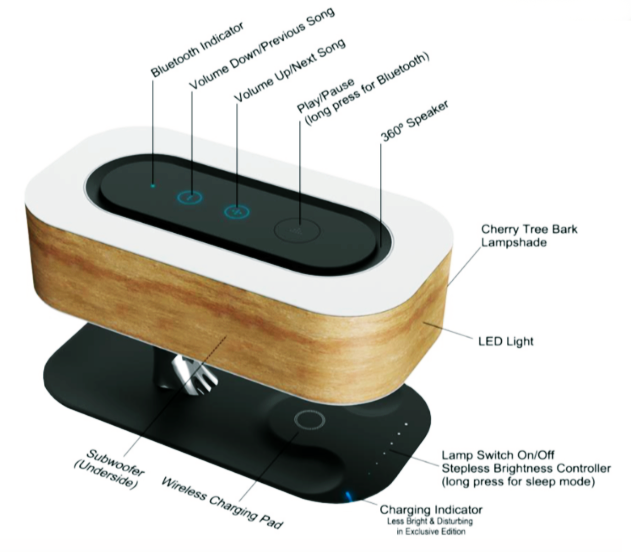 Product model: MAS-LOT-1-E (Light of Tree) Brightness: 200 Lumens
Output Voltage: 5V
Conversion Rate: 70%-75%
Material: solid wood skin + ABS Input power: 20W Input current: 3.5A
Rated voltage: 100-220V 50-60HZ
Wireless Charging: 5V 1A
Output Voltage: 5V
Output Power: 5W
Qi Wireless Charging Specification: WPC-QI-1.111 Coils: 10 circles
US AC Adaptor: Output 5V 3.5A
---


Amber Resin
Sunrise Lamp
Features
Himalayan Salt Ambient Light
Stepless Dimming
Wireless Phone Charger
Amber Resin
Phone and Pen Holder
Sound Amplifier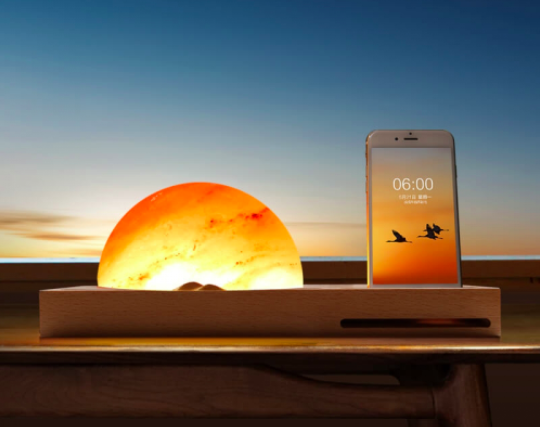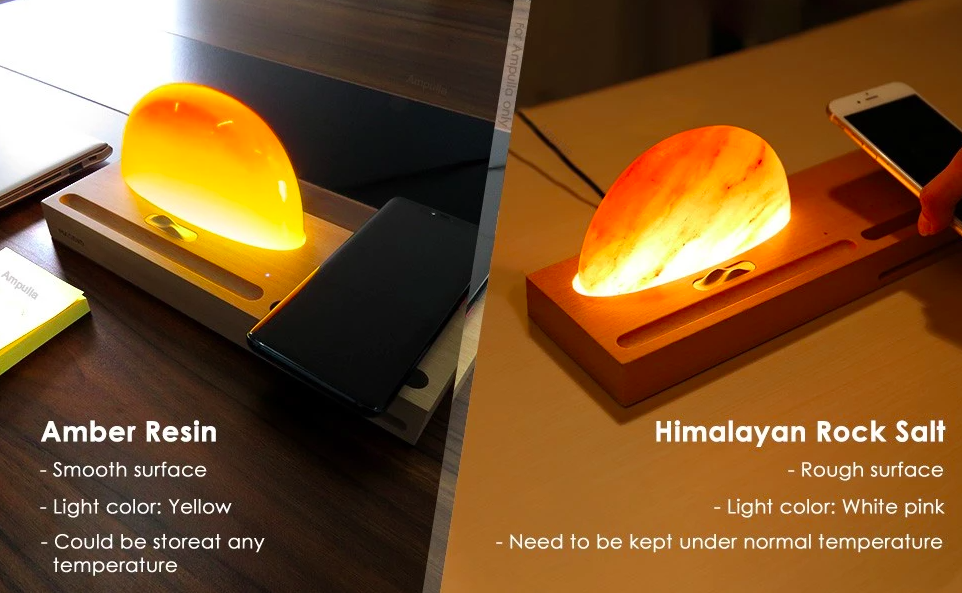 Model: MAS-SR-Salt/Resin (Sunrise)
Size: 268*96*99mm
Material: Beech Wood, Himalayan Salt/Resin, Metal Net Weight: 0.9kg
Package Weight: 1.2kg
Rated Voltage: 100-240V~50/60Hz
Brightness: 200Lumens
Colour temperature: 2700k-3000k
Light Power: 3W
Output Voltage: DC5V 1A-2A Wireless Charging: 5V 1A Charging Distance: > 4mm Output Voltage: 5V
Output Power: 5W
Wireless Charging Spec: WPC-QI-1.111 Coils: 10 circles
Adaptor Output: 5V 2.4A
---
Beacon Desk Lamp
Dual Speaker and Double Sound Power
Features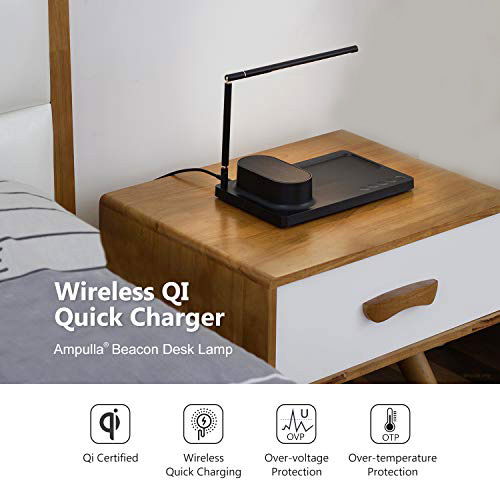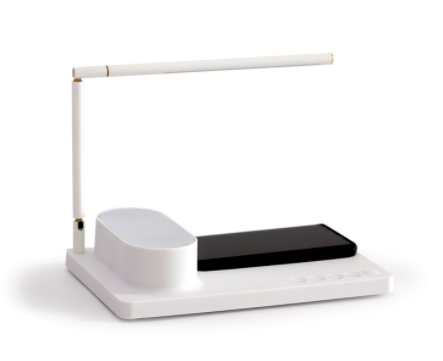 Model: AMP-Beacon-white/black (Beacon) Size: 262 x 166 x 203mm
Color: Black/White
Package Size: 360 x 200 x 76mm
Material: Aluminum+ABS
Net Weight: 0.83kg
Package Weight: 1.35kg
Rated Voltage: 100-240V~50/60Hz Input Power: 30W 3.5A
Charging Power: 5W, 7.5W, 10W /1 Coils
---
Guestroom Desk Lamp with Wireless Charging
Smart wireless charging desk lamp, foldable and portable with an automatic power failure overheat protection
Features
Elegant slim folding design, versatile reading light, smartphone charger and beautiful decoration on the table
Made of ABS and PC, lightweight, durable, smooth texture
No flickering, perfect protection for your eyes from stress and fatigue
Color temperature and brightness ensure comfortable reading and writing
Easy-to-operate touch buttons and wireless charging smart devices
Bottom foam pad, stand still, protect table lamp from impact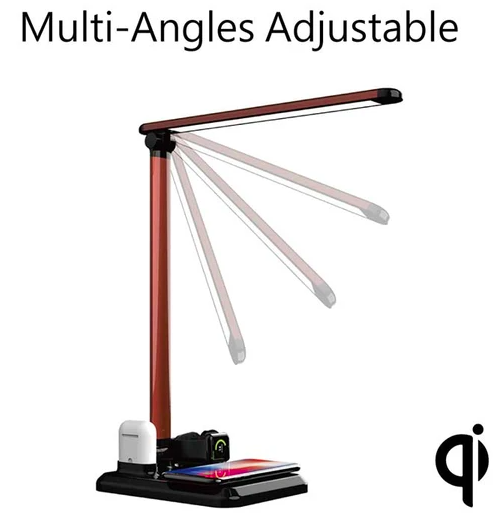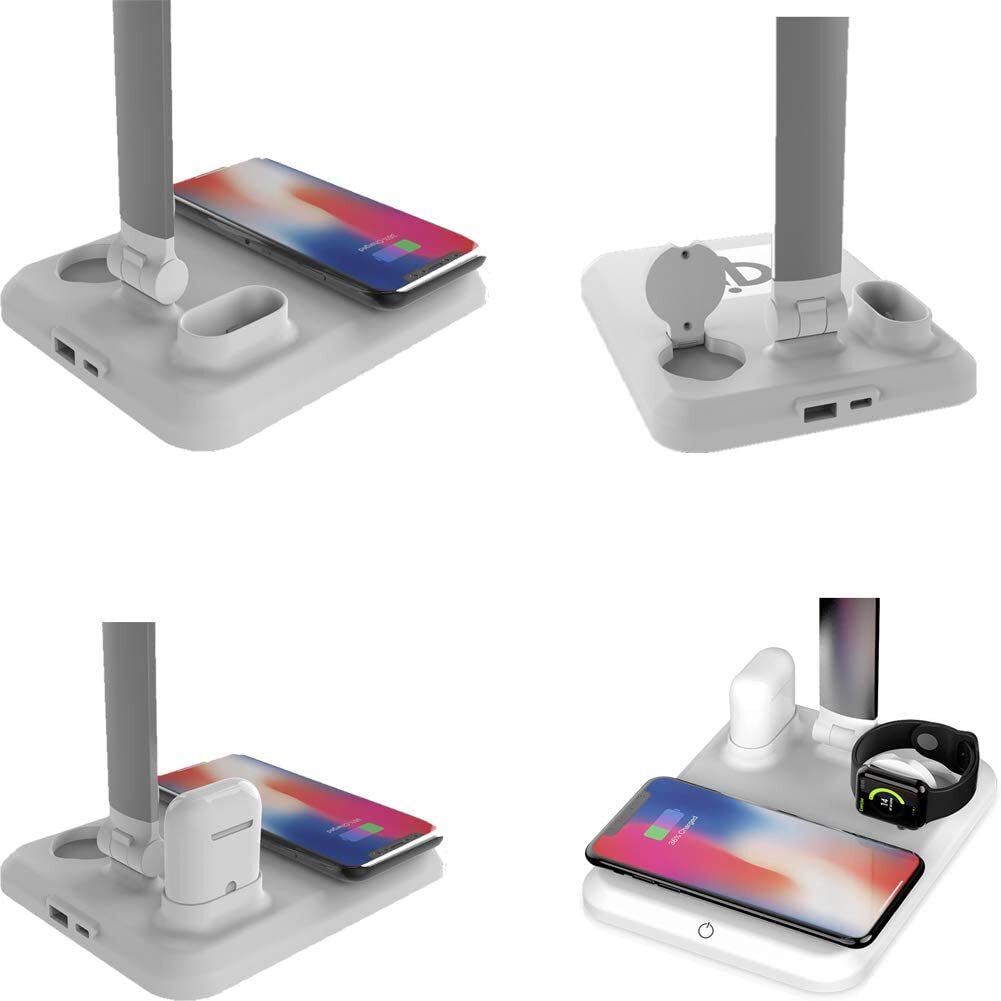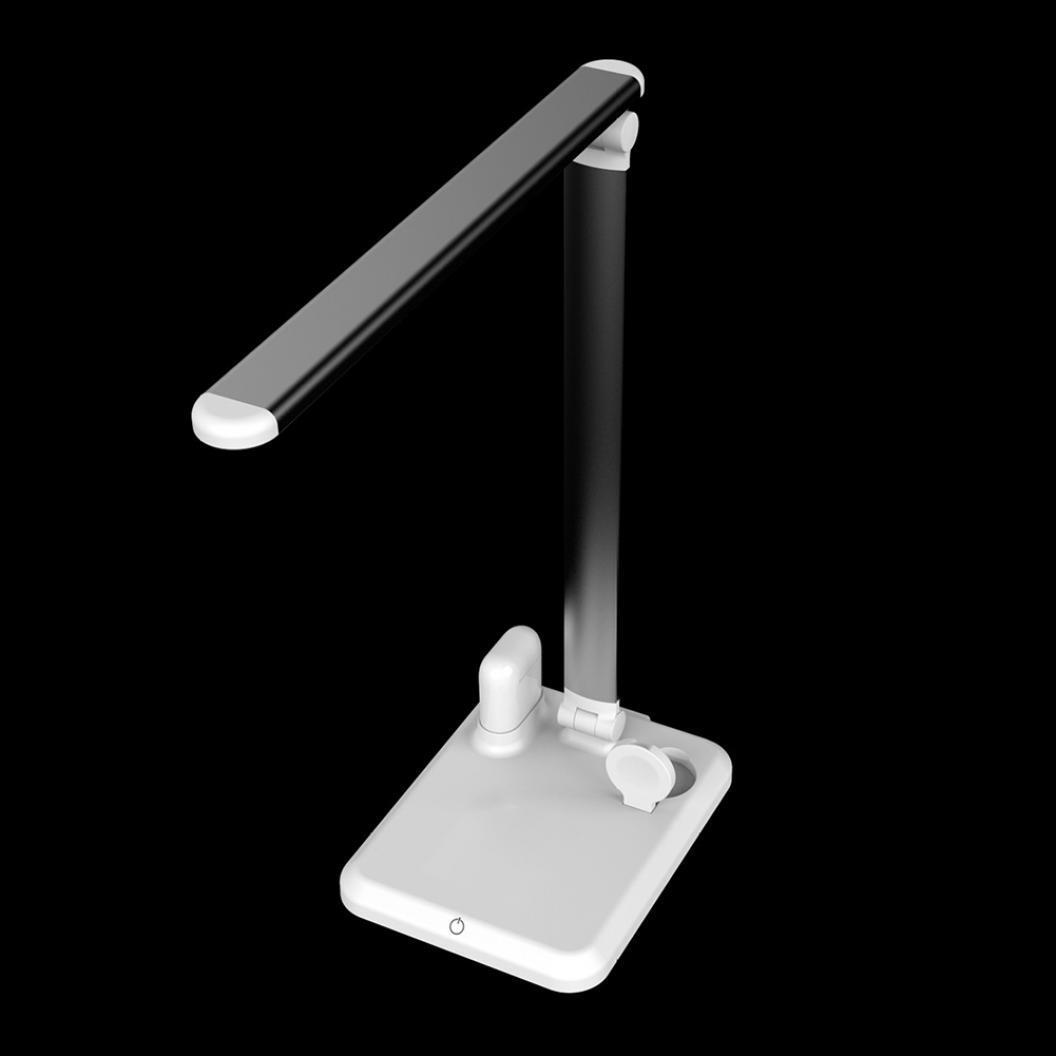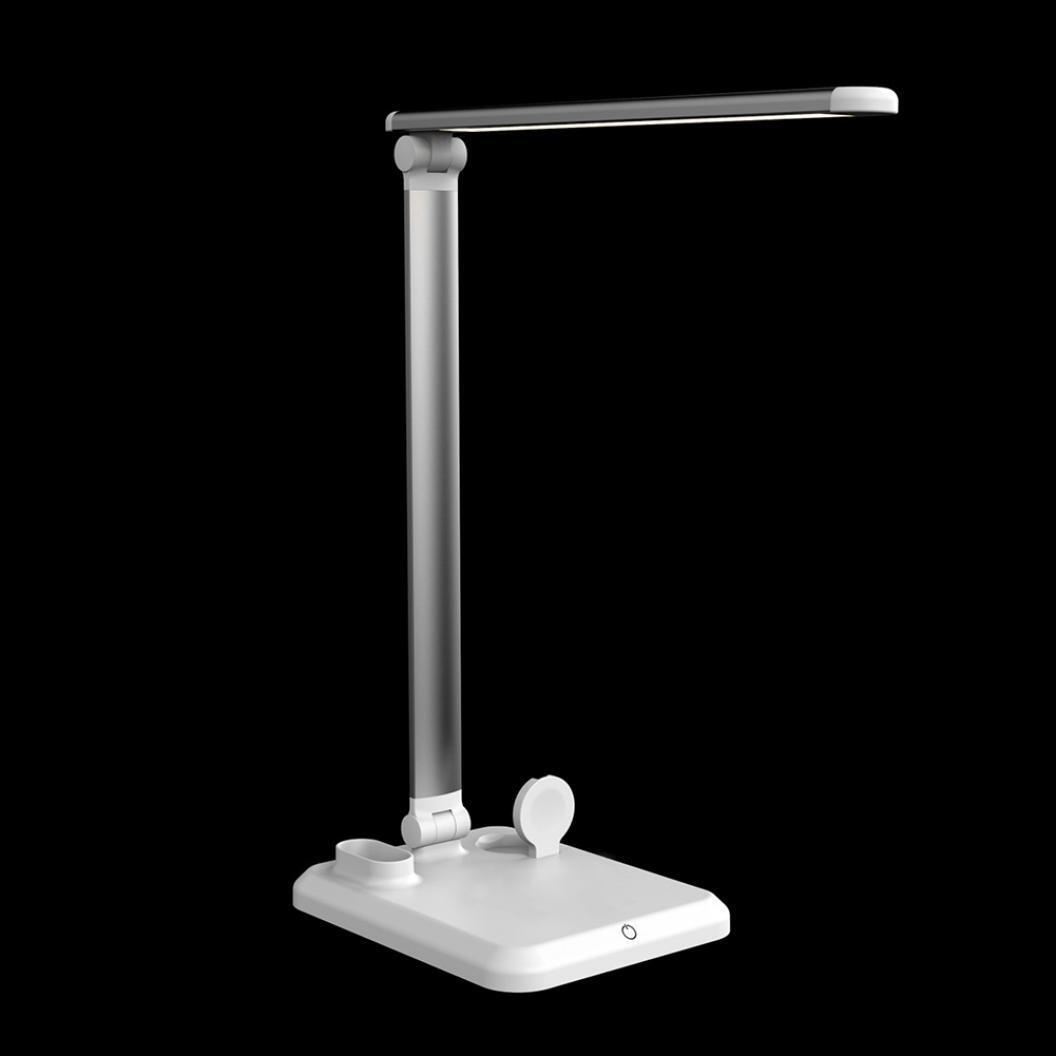 Are you worried about overheating, fire or explosion?
This lamp has a thermal design for efficient charging which provides ultimate security, built-in temperature control, over power protection and short circuit protection. Thermal design for efficient charging.
Multi-function
Multi-angle adjustable head and arm, USB port charger, wireless charger, Airpods charger and Apple Watch charger. This intimate desk lamp is a new generation of innovative workers.
Compatibility/Multiple charging 4 devices
Samsung Galaxy S10 + / S10 / S10e / S9 + / S9 / S8 / S7 10W fast wireless charging; for iPhone Xs Max / XS / XR / X / 8 Plus / 8 7.5W fast Wireless charging; most 5W wireless charging enabled for mobile phones. Apple Watch Series 4/3/2/1 2.5W; 2W Airpods Charger. The back of the bulb with built-in USB port can be used to charge an e-reader, iPod or smartphone.
Foldable and portable design
This foldable LED table lamp has a 180° flexible arm and a 180° base axis.
Sensitive Touch
Level 3 dimming adjusts the brightness to any of 3 brightness levels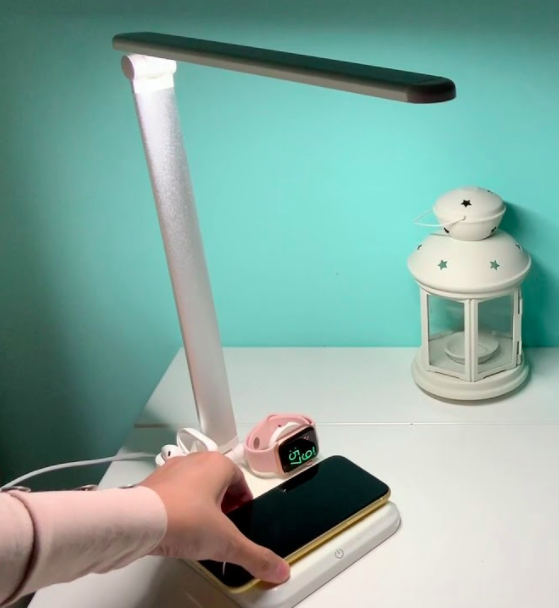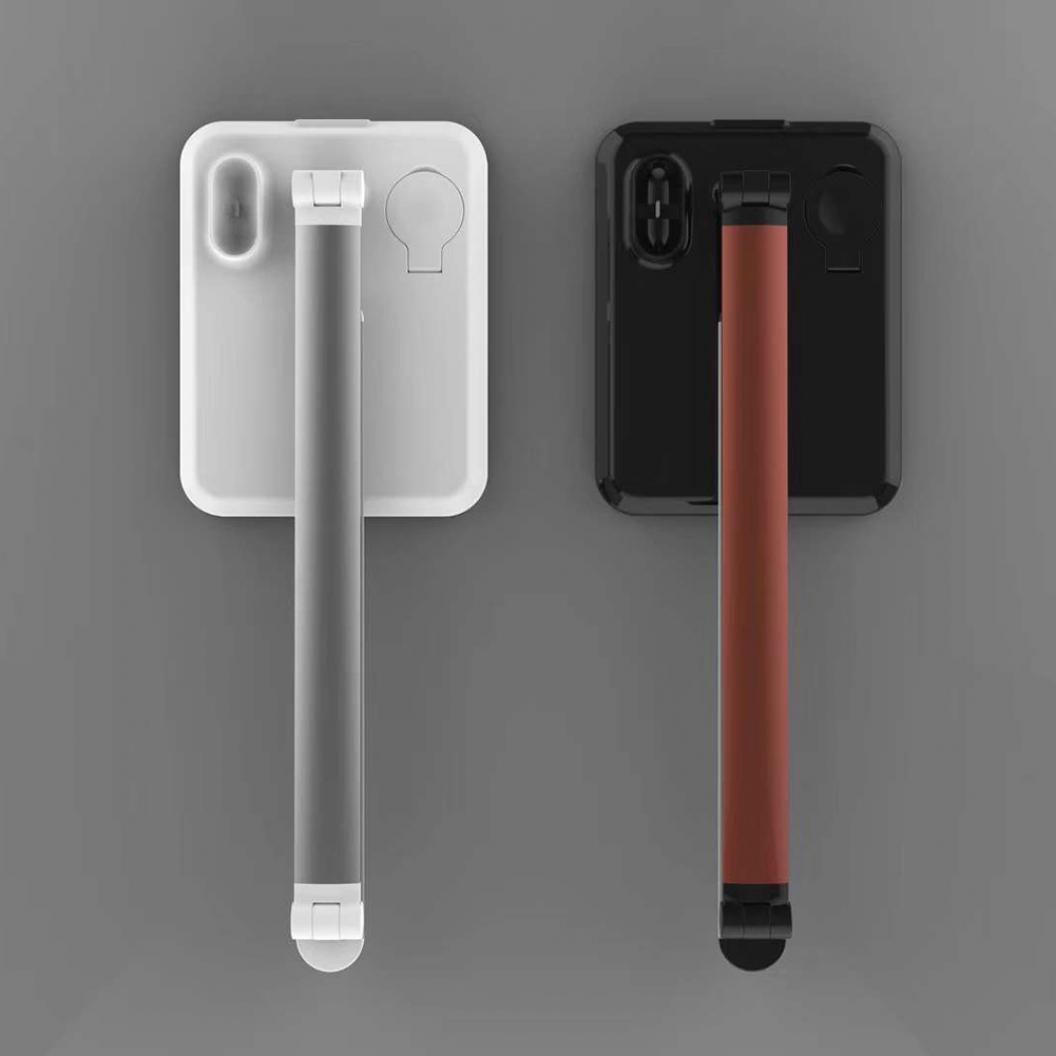 Technical Specifications
Input Interface

Type-C

Input Power
QC3.0 or PD

Output

7.5W (iphone Max )
10W (Android Phone Max )

2.5W (iWatch Max)

2W (Airpods Max )
5W (Desk Lamp Max )
Light Source
SMD2835 * 26PCS
Switch
Sensitive Touch + Dimmable Eye-Care
Illumination Intensity
1000 + 10% Lux ( Effective Test Distance 38 CM )
Luminous Flux
360 + 10% Lm
Available Color

White + Sliver / Black + Brown