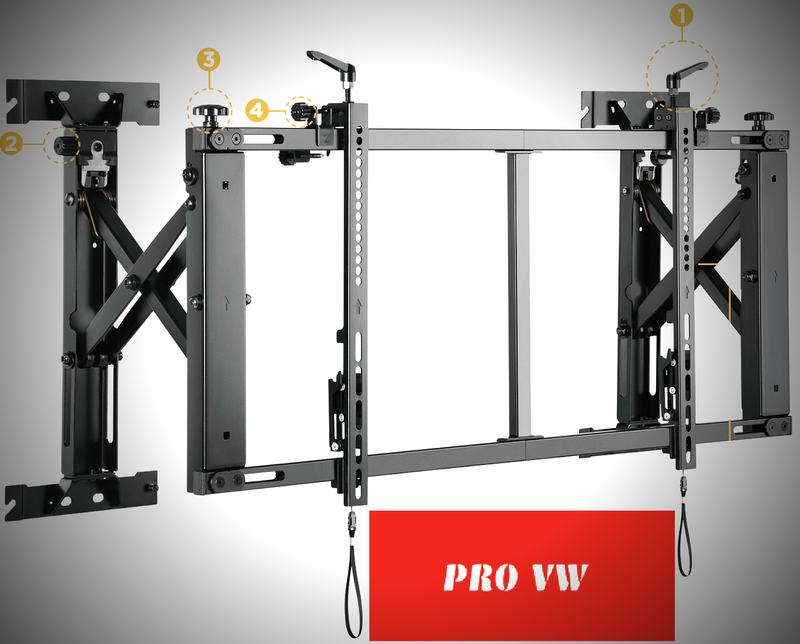 PRO-VW Popup Video Wall Bracket
PRO-VW is designed and manifacturered by our expertise to fit all the TV brands size from 45 Inch to 70 Inch Screens .
Learn More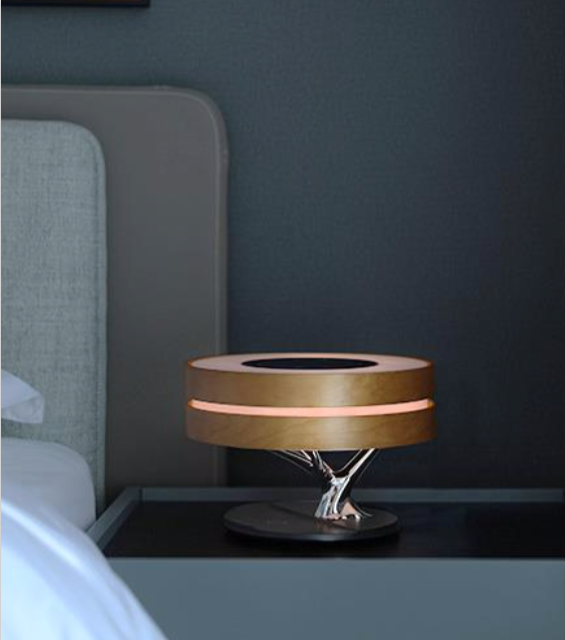 Wireless Charging Lamps
Functional desk lamps that can charge your phone are pretty common nowadays. But as wireless charging is becoming all the rage, there are many lamps of all kinds that can give mobile devices of all kinds a boost by simply placing them atop a wireless charging surface, while maintaining its elegance on the nightstand.
Learn More
Qi Charging Bedside Alarm Clocks
Allow your guests to keep their phones charged while relaxing in bed or listening to their favorite music with our Qi-certified alarm clocks for hotels. We have a select range of high quality branded alarm clocks from iHome and Homtime. Popular Features: Hotel Mode Bedside Alarm Clock, Twin USBs, Bluetooth, Certified Qi Wireless Charging pads, Security Lanyard Please contact us for more details.
Learn More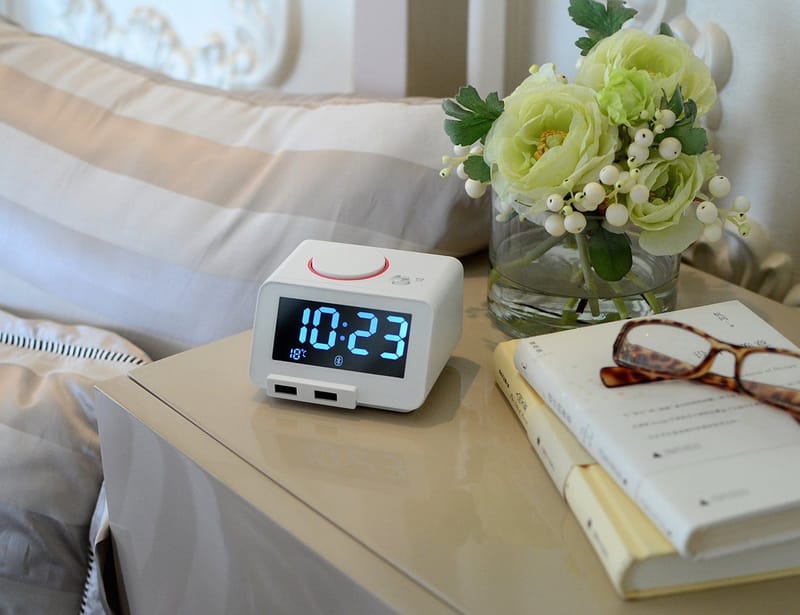 Bedside Alarm Clocks
Our range of bedside alarm clocks are easy to perform, designed for any guest and for the heavy sleepers. Uncomplicated controls to adjust the alarm time or the display's brightness, with safe and convenient USB charging on the clocks make them an ideal nightstand companion.
Learn More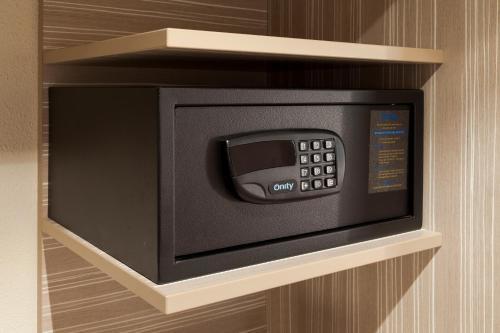 Safe-box and Minibar
ERJ electronic in-room safes are designed for hotel, business and residential applications with comfort, convenience and security in mind. Choose a safe that will easily accommodate a range of items -- from personal effects, to laptop computers to larger items that need to be secured. The ERJ hospitality solutions range is expanding with the incorporation of a series of user-friendly and silent minibars.
Learn More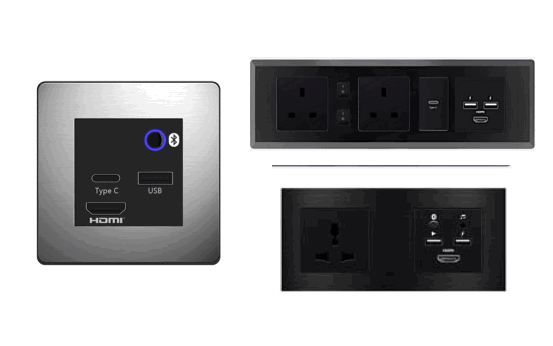 Media Hub
Our range of Media Hubs hotel connectivity panel has features of powerful modular designs that enable the custom combination of different panels. With USB charging sockets offering fast charging for smart devices, they can also play audio or video as well as display pictures from your flash drive. The hotel connectivity panels offer HDMI, Stereo Jack and Bluetooth audio connectivity.
Learn More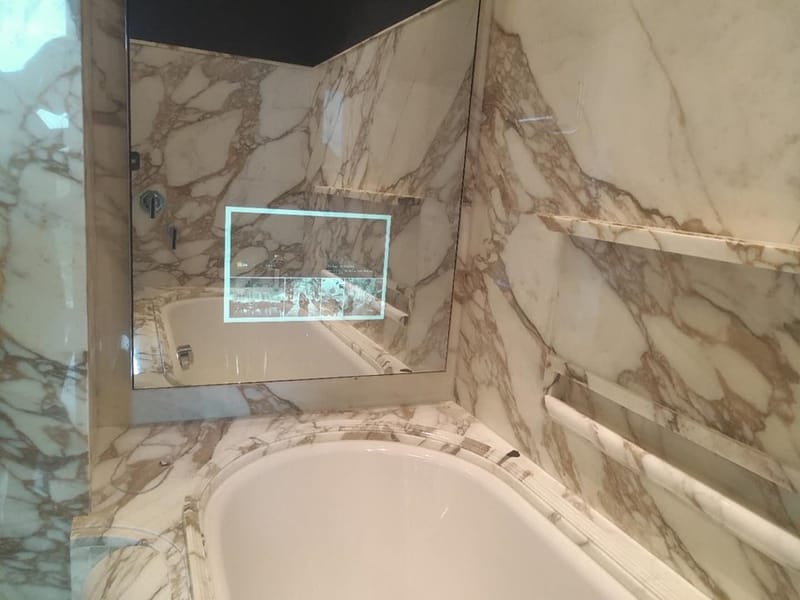 MIRROR TV & MAGIC MIRROR
ShareTV waterproof TV, with waterproof IP66 certification, equipped with full HD LED/LCD screen, waterproof speaker, IP68 waterproof remote control, to ensure all-round waterproof, while achieving ultra-thin body design, support DVB-C / DTMB/ IPTV . Size:15 / 17 / 19 / 22 / 26 / 32 / 42 / 46 / 52 / 55 / 60 / 65 inch
Learn More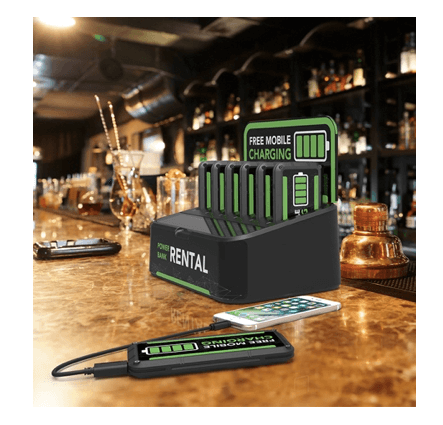 Power Bank Stations
Best placed in public areas such as the hotel lobby, restaurants, bars and business lounges, our power bank stations from Kidigi provide a charging combo that includes a total of 3 types of braided cables: lightning for iPhones, micro-USB for Androids, and Type-C for the latest devices.
Learn More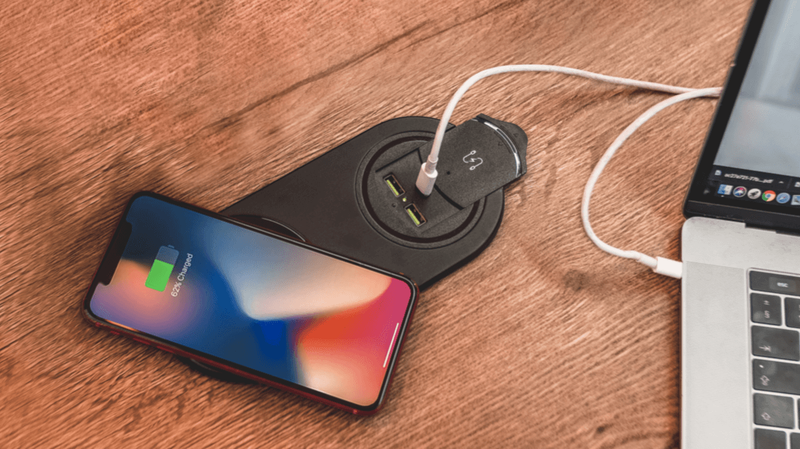 Aircharge Charging Solutions
Elevate your customer service and provide your guest with the connectivity they require. Aircharge wireless chargers seamlessly and beautifully integrate within your furniture design to create a premium feel and enhanced experience, leaving access to power outlets, cables and adaptors a thing of the past. Explore our range of wireless charging solutions for public venues, the office and furniture integration.
Learn More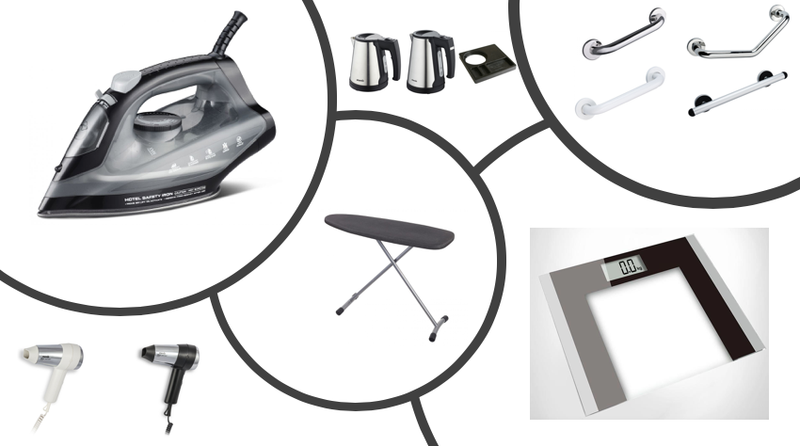 Electrical Appliances
Our hotel room electronic appliances meet international quality standards. From electronic hair dryers, water kettles, ironing equipment and weighing scales, we provide products that continually exceed the expectations of the guests who use them.
Learn More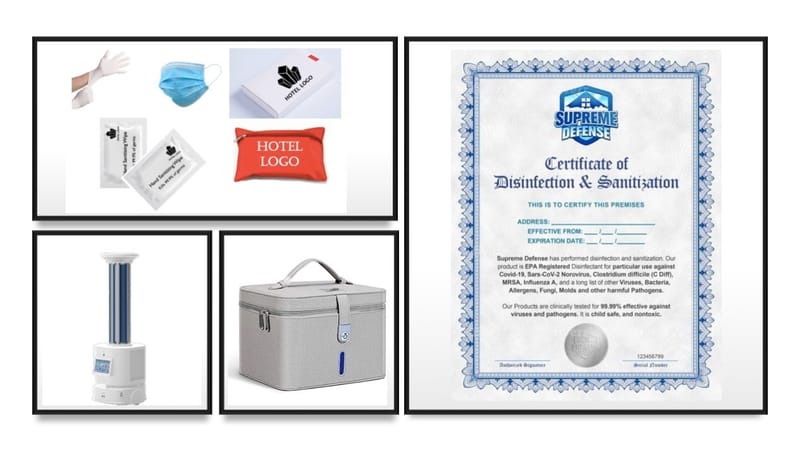 Protective Equipment for Hospitality
The COVID-19 situation is having a significant impact on hotels and the people who work in them. ERJ Technologies is committed to supporting all hotels and ensuring they have what they need to help them make sound decisions for their staff and their business. We will update this page as more equipment becomes available. Please check back regularly.
Learn More
Digital Solutions